CyberReach Cyber and STEM Event
April 13, 2019 @ 8:30 am

-

12:00 pm

$8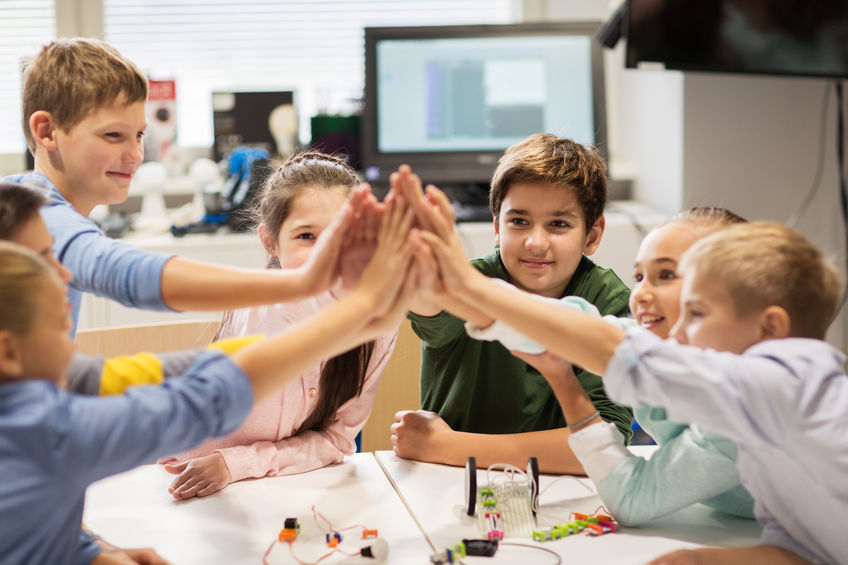 The CyberReach / IEEE STEM Cyber Event is designed for students in grades K-12 to gain the knowledge to identify and explain the basic hardware and software components of a computer, as well as recognize network components and protocols, and common cyber security threats and vulnerabilities. In addition, students will also learn about the different types of industry certifications and jobs that are available.
Two Identical Session will be held (8:30-10) OR  (10-11:30) Designed to allow Girl Scouts and Boy Scouts to complete badge requirements AND for general public STEM awareness and education.
 Students and Scouts will have the opportunity to do the following at the event:
Learn about the internal and external parts of the computer.
Identify basic security threats.
Crack encrypted codes and learn about historic ciphers.
Recognize basic networking components and protocols.
Learn how to safely browse the internet.
Introduce how to create a secure password and protect their personal information.
Different activities available for each focus area and age.
This event is being held in conjunction with the IEEE SoutheastCon 2019 conference at the Von Braun Civic Center. Other exciting activities will be taking place simultaneously in the VBC South Hall. Watch the Drone competition, Hardware / Robotics competition or Software competition between IEEE college student teams! Make this a full day of STEM, Cyber, Science and Engineering LEARNING!
Registration is limited.
GENERAL ADMISSION – PARTICIPANTS IN GRADES K-12 MUST BE ACCOMPANIED BY AND ADULT (18+). ADULT MUST REMAIN WITH PARTICIPANT DURING INSTRUCTOR LED ACTIVITIES AND ROTATION BETWEEN STATIONS.
CHILDREN UNDER AGE 6 CAN ATTEND BUT MAY NOT PARTICIPATE IN STRUCTURED, HANDS ON ACTIVITIES. 
Girl Scout / Boy Scout and Other Group Registration, Discounts AND Volunteers – Contact CyberReach.Org at info@cyberreach.org for more information on badges and specific activities.